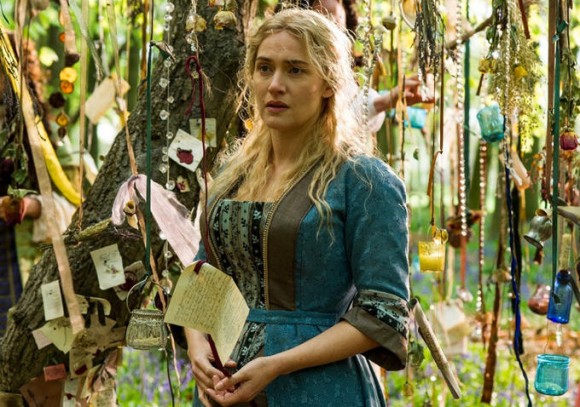 A Little Chaos:
A conversation with actress Kate Winslet about her latest film channeling French feminism among 17th century royalty, as a determined equal opportunity gardener. While challenging as a character the 'dishonesty, synthetic world, pomp, posturing and ridiculous outfits' of that pretentious elite back then.
The Face Of An Angel:
British director Michael Winterbottom phones in to Arts Express from Italy to talk about media madness today evoking Dante's dark wood in an existential wilderness, in his latest dramatic feature. Delving into nightmarish tabloid noir, and corporate media monsters as dark magical realism. Along with revisiting reflections on the legacy of his 2006 screen classic, The Road To Guantanamo.
Poetry Corner:
Appalachian movement poet Michael Henson reads from his work. Conjuring the ravages of capitalism and consumerism, Noah's Ark, subways, and the devastating rural oxycodone epidemic in progress - 'an amalgam of Whitmanic vision and intensity.'
Art Corner:
A listener guided tour of the National Academy Museum in New York City, and what visitors can discover there. Including images of seemingly spinning clocks, tunnels, the Ebola crisis, and the death of surfaces. Revealing other meanings and stories beneath the surface of things. Cynthia Parsons McDaniel reports.
Arts Express, Thursdays 2pm ET: Airing on WBAI Radio in NY 99.5 FM, and streaming live and archived everywhere at
wbai.org.