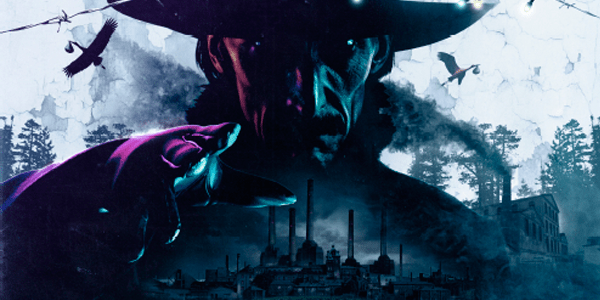 **Patch Town: Factory noir rears its head on screen
, when it comes to corporate greed. Along with consumerism and the destructive pursuit of objects of materialistic desire. As the cabbage plant working stiffs in a bizarre turn of events in the course of this different sort of scary movie, have become the assembly line products themselves. And channeling The Shining, Time Bandits, Fritz Lang and Razorhead. Canadian filmmaker Craig Goodwill phones in.
**F Minor Signature Series: The Fighter.
Vancouver composer, radio host and writer Paolo Pietropaolo is on the line to Arts Express, in this followup musical presentation. Combining a unique and fascinating storytelling and sound collage. In this selection from his F Minor series, he mines human emotion in connection with imagined musical states of mind. And in the case of The Fighter, his interpretation of rage as the driving force of struggle, 'in the line of fire, a bright flame in the darkness.'
LISTEN TO THE SHOW HERE
**Unexpected: A Tale Of Two Mothers.
Writer/director Kris Swanberg, in a conversation about her own biopic. Drawing from her experience as an inner city Chicago high school teacher, and the simultaneous, sudden rocky road transition into expectant motherhood of both herself and her promising young African American student. And with a narrative collision course expressing conflicts surrounding race, class and socio-economic US divides, while avoiding with determination the usual white savior in the ghetto cliches on screen.
Arts Express:
Airing on the WBAI/Pacifica National Radio Network and Affiliate Stations.