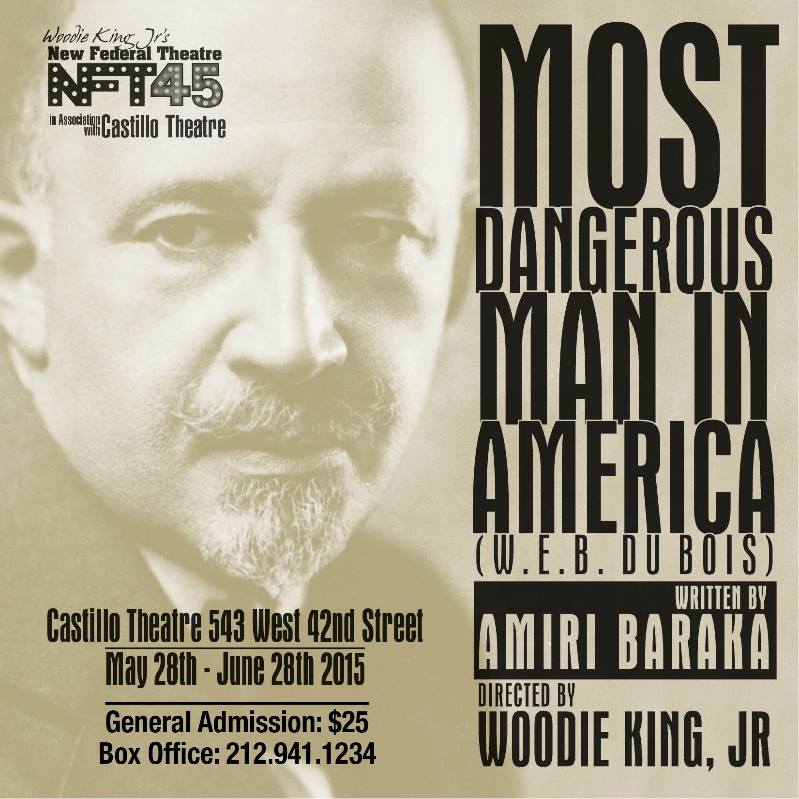 Please tune in Thursday, May 14th 3-5pm ET to WBAI-NY 99.5FM or streaming and archived at wbai.org, to help support Arts Express and the station. You can call in then to pledge to Arts Express, to 212-2092950. Thank you!
Black Lives Matter: Past, Present, Future
Arts Express is offering:
*Pairs Of Tickets to Most Dangerous Man In America
*Plus Bonus DVD The Book Of Negroes.
*CD Of Most Dangerous Man In America Director Interview, Amiri Baraka Reading Excerpts From This, His Last Play Never Before Produced. And The Book Of Negroes Director, Star And Writer Interviews. And, Most Dangerous Man In America director Woodie King reflecting on the play's legacy for the Black Lives Matter struggles in progress. And, its significance for the 90th anniversary of the birth of Malcolm X on 5/19, and in connection to the 1981 biopic King wrote and directed in tribute, Death Of A Prophet, starring Morgan Freeman as Malcolm.
Most Dangerous Man In America
is a dramatic reflection of one of the most traumatic events in the terrible period of McCarthyism. W.E.B DuBois, a co-founder of the NAACP, a scholar and political activist, known and recognized throughout the world, was indicted in 1951 by the US government at the age of 82 as "an agent of a foreign power." In the play, the focus moves back and forth between the Harlem community and their opinions, the witnesses' testimony and the courtroom battles. This is Amir Baraka's last play written just before his death, and never before performed on stage.
The Book Of Negroes
Bonus DVD,* Limited Edition: The Canadian dramatic miniseries excavating the recorded buried history of the secret second American Revolution in 1776 this country has never been forthcoming about - 3,000 slaves who fought with the British to win their freedom and flight from bondage as liberated refugees - something they knew would not be granted by the Americans, ironically even as they battled for their own freedom. And though the Americans demanded the return of their slaves as 'property' in conjunction with the Paris Peace Treaty and dubious Declaration of Independence, the British refused.
Also
, Pledge gifts include Churchill on stage, Drones, and The Art Of Magic classes.
Stay tuned!